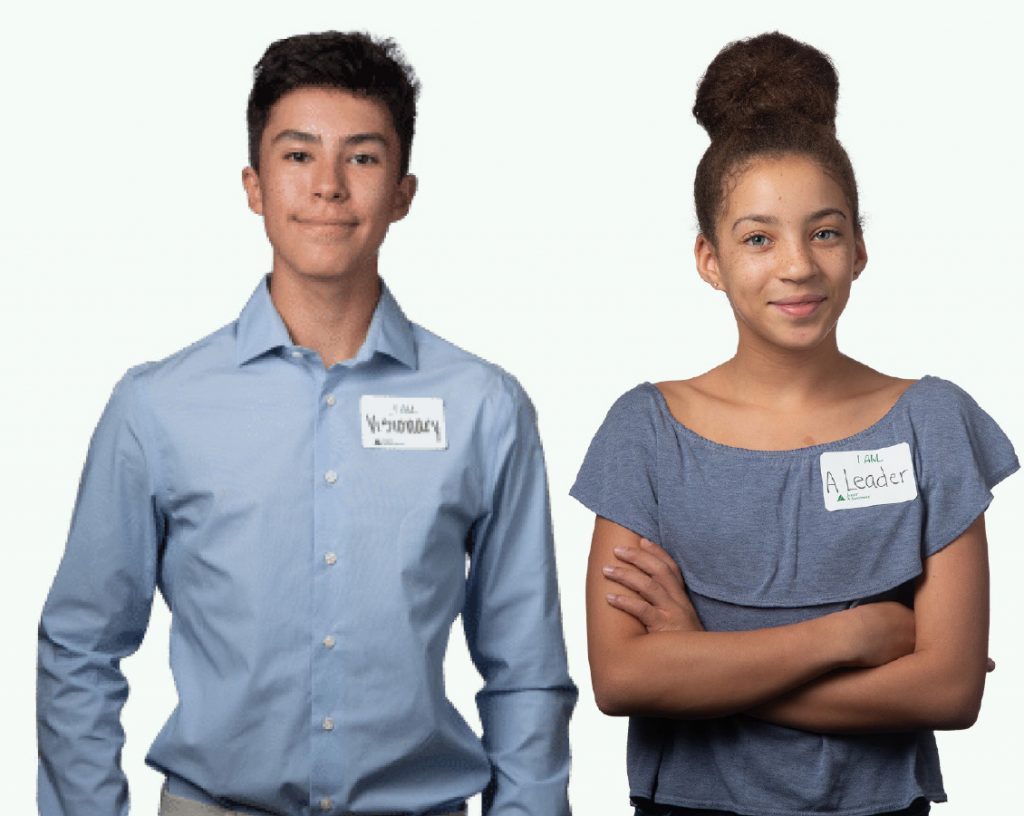 JA Inspire Virtual is a virtual career exploration fair targeting up to 8,000 8th, 11th and 12th grade students introducing them to high growth/high demand career pathways. Students prepare with a blended curriculum leading up to the event and a complete debrief on the experience following the day.
Students have the opportunity to revisit the virtual platform up to three months (90 days) after the initial event. JA Inspire is designed to have a deep impact on the students as they connect with exhibitors who inspire students with an interactive experience and answer students' questions about their industry, career paths, job responsibilities and business culture. Middle school students will have an opportunity to engage and participate virtually at each vendor booth. High school seniors will have the added benefit of building a network of potential employers in their local area.
You get to make a difference three ways: inspiring students by sharing great things about your business, monetarily contributing to JA programs through a sponsorship, and marketing your company to students, educators, parents, and other businesses.
Registration for JA Inspire Virtual
Available Now!
To register your school and hold your space, please complete the Program Request Form.
WHAT IS JA INSPIRE VIRTUAL?
Game-changing career development program for 8,000+ local eighth, eleventh and twelve grade students.
Includes in-class lessons and unlimited access to the Virtual Career Fair for 90 days.
FREE Build Your Future app available to all students and parents (Apple & Android)
Webinars led by Industry leaders guiding students through career readiness skills.
Students gain an understanding of careers within eight different pathways based on their strengths and interests.
Share career pathways for high-growth, high-demand industries through interactive, VIRTUAL career booths.
Unique opportunity for businesses to grow their future talent pipeline HERE in South Florida.
Give students the chance to step into the shoes of employees from YOUR company and showcase what you do.
By supporting JA Inspire Virtual, your words and your engagement with our students can result in investments that change lives.
Interactive Career Station Exhibitors
Days of Unlimited Access to Virtual Career Fair
8th-12th Grade Students from Broward and Palm Beach
SPONSORSHIP OPPORTUNITIES
YOU ARE INVITED to sponsor and participate in JA Inspire, Junior Achievement's interactive and VIRTUAL career exploration program for 8,000+ eighth, eleventh and twelve grade students.
JA Inspire Virtual offers students the opportunity to learn about South Florida's high wage/high demand jobs, prepares them with the necessary education through Junior Achievement's curriculum and exposes students to career and networking opportunities prior to deciding which career path they choose.
For businesses, this is the chance to build your future workforce.
JA INSPIRE SPONSOR AND EXHIBITOR PAYMENT
Help Today's Youth Discover Tomorrow's Career Path!
THANK YOU 2021 JA INSPIRE SPONSORS!
THANK YOU 2021 JA INSPIRE EXHIBITORS!
JA Inspire